Hey All,
Pretty new here... been looking, but no posting until now. Last week I bought a '99 Jeep Wrangler TJ Sahara in White. I got it for a real good deal because it has a list of small issues to fix. Here is the list that the dealer provided me:
-Serpentine Belt
-Blower Switch (No. 3 Fan Spd for HTR Control Broke)
-Rear Wiper Blade
-Water Pump
-Front Pads and Rotors | Already Replaced (along with calipers)
-Rear Shoes
-Front Sway Bar Links
-Drivers Mirror | Replacement on its way
-Fog Lamp
-Front Crank Seal
Here it is after I just got it home: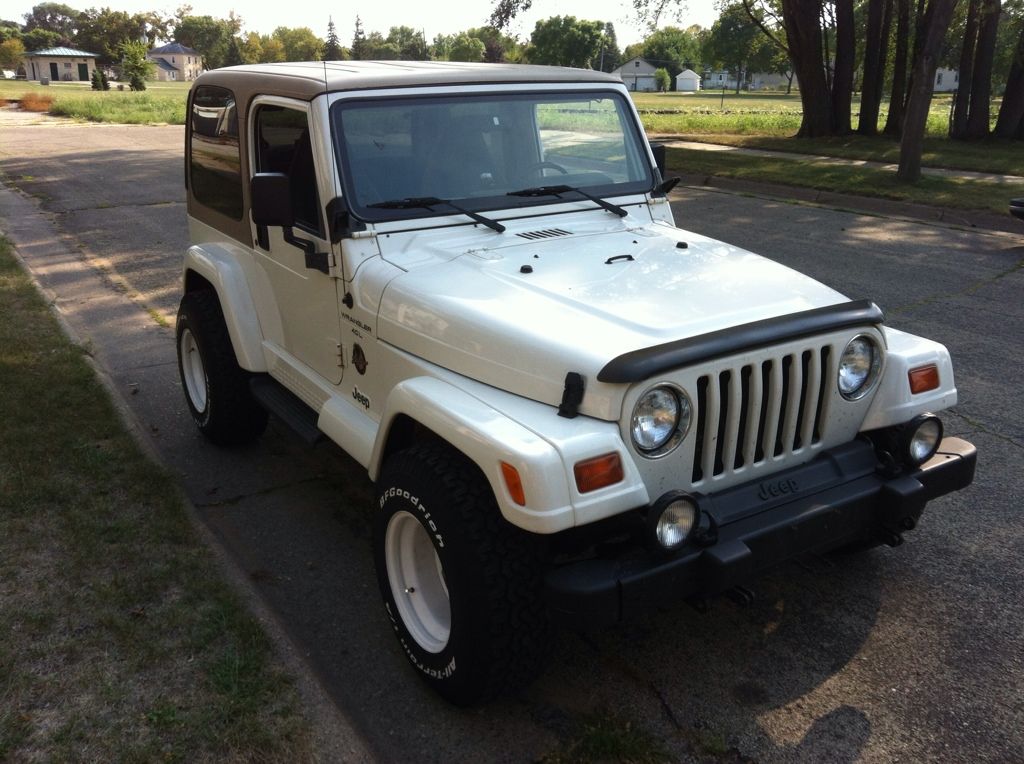 With the hardtop off: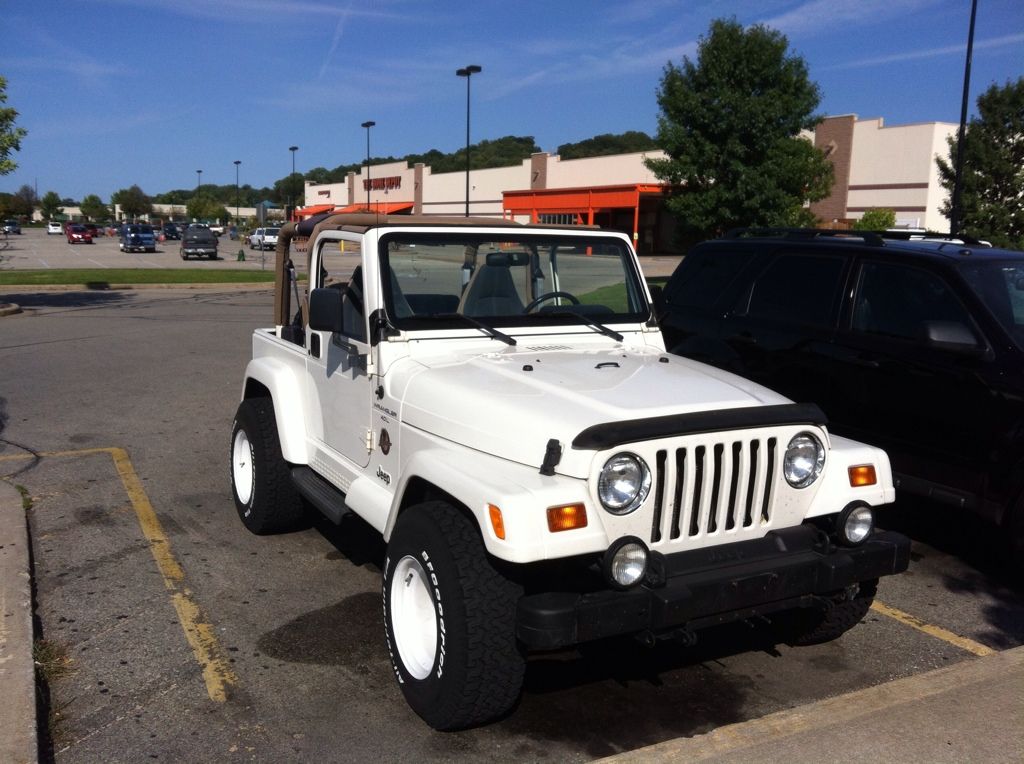 Side profile: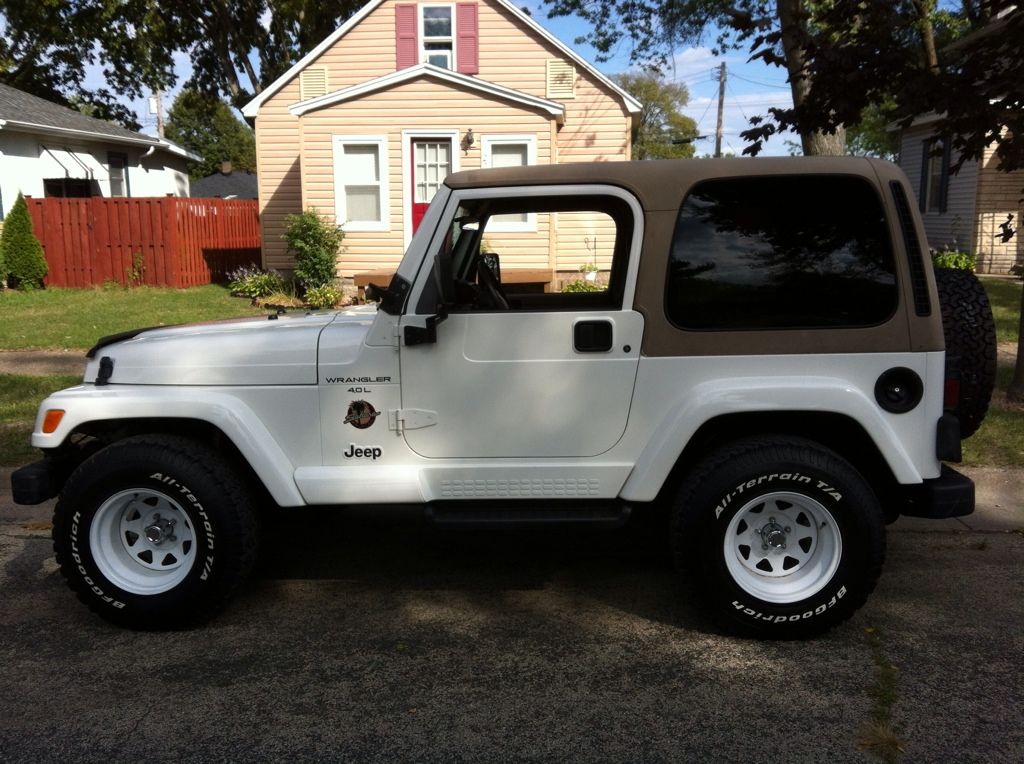 I am entirely new to Jeeps, but have been a weekend mechanic ever since I bought my first car when I got my drivers license. I can't wait to do these repairs and get the Jeep in tip top shape. After that I will be working to customize it to my liking and start building.
Thanks,
Shane