Discussion Starter
·
#1
·
I have made some stuff on my Jeep but this is the only thing I took pics of while building it.
Since this build I have welded expanded metal across the bottom of it to hold stings better
I have had some people ask how my tire carrier was made so I figured I would do a small writeup on it. Sorry about the crappy cell phone pic's but the camera was dead when I built it
I had borrowed my cousins welder one weekend to do some stuff to the Jeep and since I had it I had some scrap square tube laying around the garage so I decided to make this
Its all 1" square tube and is 18" wide and 54" across.
Not any build pic's but I do have assembly pic's
This is the basic layout of it
Mounting brackets I made for it to bolt into the tub on top of the fender wells
How it bolts on to the fender wells. I also had some clear rubberish stuff so I used it as a gasket between the mounting plates and tub.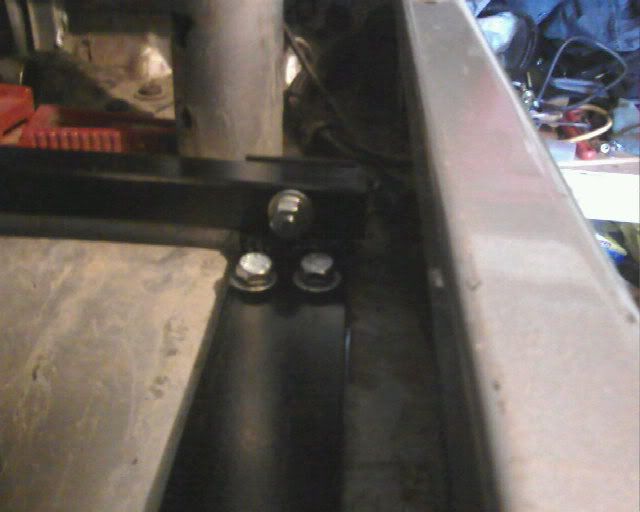 I had a broken stub shaft laying around so I decided to use it to mount the tire on. I used a scrap piece of 2"X4" rec tube from a recent bumper build, notched it with a grinder and then welded the crap out of it.